KDE Promo Activity Report – September 28, 2017
Our second report invites you to keep promoting the Randa2017 fundraiser, lets you know about the progress of the Librem5 campaign, and includes information about upcoming events where you can represent the KDE Community.
Welcome to another edition of "What's Going On in KDE Promo"!
This is just a quick round-up to keep you in the loop and point you to KDE Promo activities that you can join.
If you missed the previous report, or just want to refresh your memory, you can read it here.
Without further ado, let's see what's up in KDE Promo – and what you can do to help!
1) Randa Meetings / Randa2017 Fundraiser
Randa Meetings 2017 are over, but the fundraiser is not! It has been extended, and even if we don't reach the goal, every donation matters.
How you can help:
For example, if you're interested in the development of digiKam, you can share posts about it in communities not only dedicated to open source image processing, but also with communities dedicated to digital photography in general and introduce digiKam to new users.
KDE officially announced that we will be joining the campaign and helping promote the Librem5 fundraiser.
In the meantime, news came out that Gnome would be doing the same. Interestingly, despite the support from both our communities, some reactions to the announcement were negative or very skeptical.
How you can help:
join the discussion on Phabricator – read the comments, add your own suggestions
in particular, take a look at the Phabricator task on how to respond to negative comments. Try to come up with some other counter-arguments, and then use them when discussing and promoting this project on social media.
Bruce Byfield has also addressed the issue in an article for OCSMag. He makes some very compelling arguments.
make a mockup for the Librem5 device running Plasma Mobile! You can find all the resources you need on the official Purism blog.
Tweet us your work (@kdecommunity) and we will share it on KDE's social media profiles.
It turns out there is a Plasma Mobile Twitter account!
But its owner and login credentials are unknown.
It would be great to revive this account and start using it not only to promote the Librem5 campaign, but also Plasma Mobile in general.
How you can help:
if you have any information on who created this account and how to contact that person, please let us know ASAP, either here on the promo mailing list or in the Phabricator task linked above
if you have some advice on what would be the best way to approach Twitter to ask them for account credentials, feel free to share your knowledge, especially if you've had a similar experience with your own accounts in the past.
4) Supporting FSFE in the campaign "Public Money? Public Code!"
We supported FSFE in their campaign that aims to convince governments and lawmakers to release software funded by public money as Free software available for everyone to use, share, study, and improve.
The campaign's open letter has already collected more than 10,000 signatures, but it's still going on.
How you can help:
sign the open letter, or, if you've done that already, share it with your friends, family and colleagues and encourage them to sign it as well
spread awareness of the campaign – the "hype" might have died down, so it can be good to remind people that the campaign is still active. You can share the link to the official campaign website on social media and in online communities
translate the website or the materials from it into your language, and share that translated information with local media and relevant organizations from your country, with FOSS-related initiatives and politicians.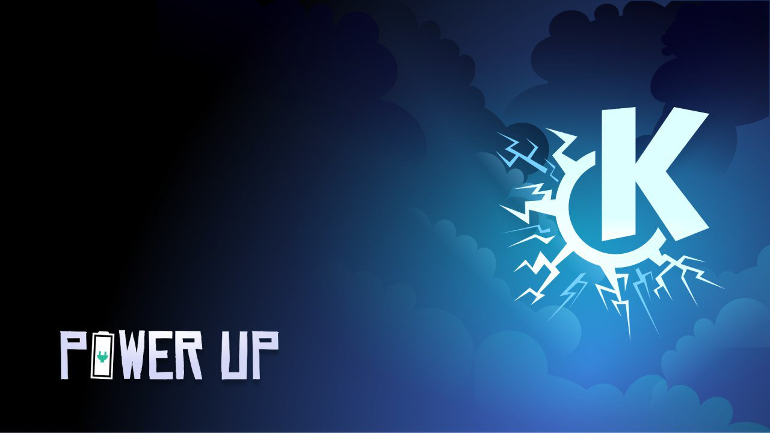 As you already know, KDE will be at QtWS in Berlin, Germany from 10th to 12th of October 2017.
Read an overview of how the preparation for the event is coming along.
How you can help:
sign up for booth duty – there can never be too many people! 🙂 You can find more information in the overview linked above, including how to register for free tickets to the event
brainstorm promo materials. We would appreciate help with designing flyers, posters, and especially written material that will be used to represent KDE at the event. Please join the discussion in the Phabricator task linked above
6) KDE at other upcoming events
There are several upcoming events where it would be great to set up a booth or even just distribute some promo materials to represent KDE.
LibreOffice conference – Rome, Italy, October 11-13
Since LO had a booth at Akademy, it may be a good idea to correspond and set up a KDE booth there. There has been some initial interest in this email thread.
freenode #live, Bristol, UK, October 28-29th
Some community members have already started discussing how to pull this off. You can read the discussion in this email thread.
FOSDEM 2018
It's never too early to start preparing for FOSDEM! Pau Garcia i Quiles sent out a call for people who want to help organize a KDE presence.
How you can help:
check the linked email threads, and if you want to join the KDE crew at any of those events, join the discussion!
send an email to the kde-promo mailing list, to kde-community, or directly to people who are organizing the effort. You can find their contact info in the "From" section of their emails in linked email threads.
Time's almost up to submit your proposal for long-term goals for the KDE Community!
How to Join KDE Promo
Do you want to contribute to KDE, but don't know how to code? You can help us spread the
word about our software and attract more users to our community!
If you'd like to join KDE Promo, you can:
1) subscribe to the kde-promo mailing list and send an introductory email
2) join the #kde-promo IRC channel or the Telegram group and tell us a bit about yourself
Let us know what you're good at and what you would like to do for KDE Promo.
We'll find tasks for you and help you get started!
New proposals are accepted until the beginning of October.
If you don't have time to put together a detailed proposal, but one of the existing ones is similar to your idea, feel free to join it and commit to working together on making KDE better.
---
With that, we've reached the end of this report. We hope this round-up helped you get a clearer picture of what we're currently working on in KDE Promo.
Don't hesitate to send us your feedback on this report. If you have any ideas for improving this format, please let us know.
Thanks a lot!
This report was originally published on the kde-promo mailing list. We are sharing it on Planet KDE for those who might be interested in promo activities, but are not yet subscribed to the mailing list.
---
Header image source: pixabay.com