Off-Theme Presents: Nostrum
In the first installment of Off-Theme, let's take a look at a global theme that plays both with the old and new to create a rather striking aesthetic. For people who don't know what Off-Theme is, check out the Going Off-Theme post that introduces the series and knowledge that could come in handy with using the global themes showcased.
The Future's Past Today: What is Nostrum?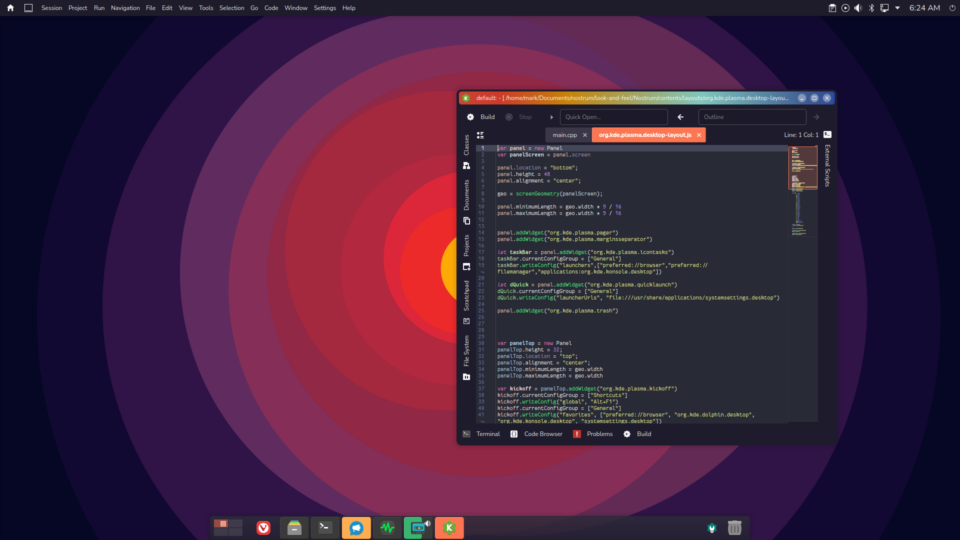 Nostrum by phob1an is a global theme that meshes design elements of modern and old-school interfaces, creating a fascinating fusion of the retro and the futuristic. Its most distinguishable aspect is the gradient in the window decoration, reminiscent of older game consoles and computers which featured rainbows on their packaging. In the words of the themer:
Future nostalgia for today's world!

– phob1an in the description for Nostrum, 2023
Nostrum is quite the funky global theme, also featuring a theme for the login screen: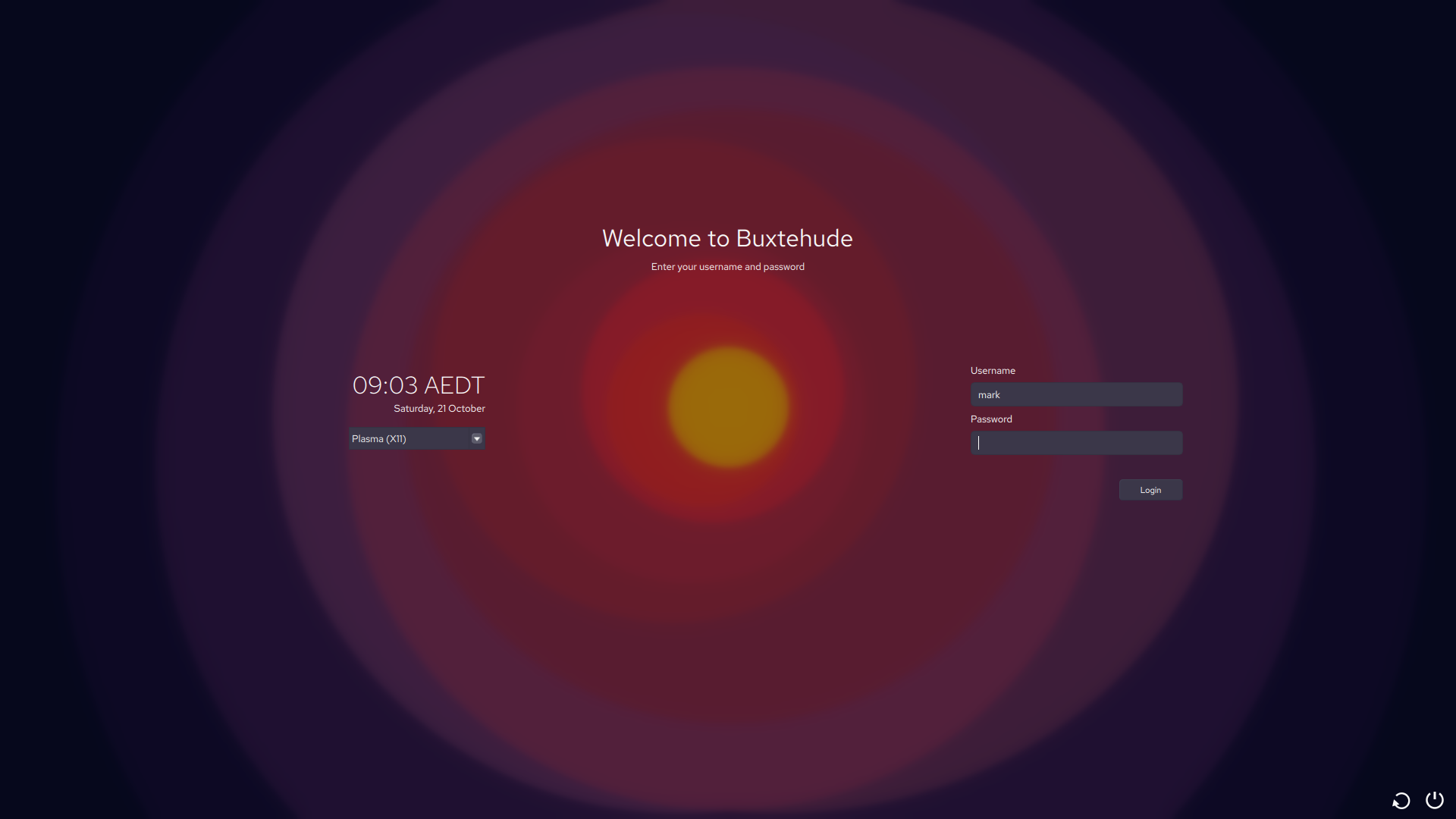 To complete the outta-this-world look, get its Kvantum theme here.
The Recommends: Dracula and Posy's improved cursor
The Konsole and editor theme: Dracula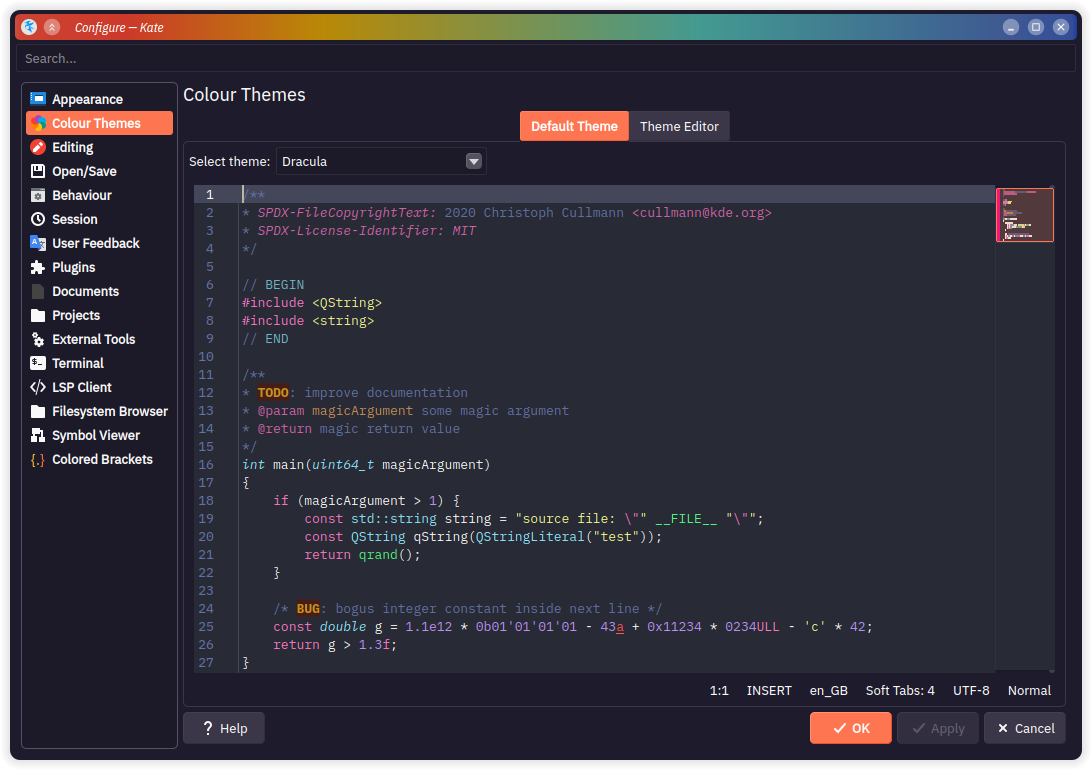 Nostrum was designed around the Dracula colour scheme, so it is recommended to change your editor colour scheme to match.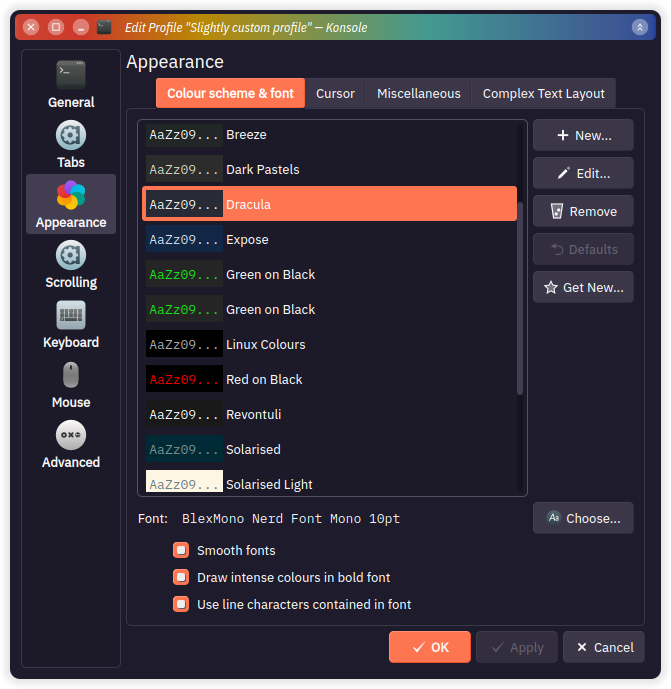 There is also a Dracula Konsole theme made by tiny6996 for matching terminals!
The Mouse Cursor Theme: Posy's improved cursor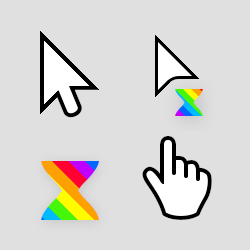 Posy's improved cursor is a Linux port of a mouse cursor theme for Windows by simtrami, originally designed by Michiel de Boer (Posy). There is a video talking about the history of mouse cursors and the design process that led to the cursor theme. Like Nostrum, it too combines old-school and modern sensibilities to give it its own distinctive look. The rainbow hourglass in the design (except in the Mono variants) complements Nostrum's window decorations quite well.