Space Nerds in Space (or SNiS for short) is a collaborative space exploration game with a twist: Each player is responsible for one part of the same ship. The game allows for multiple teams to compete against each other, and can also accomodate a game master that can inject non-player parties into the universe.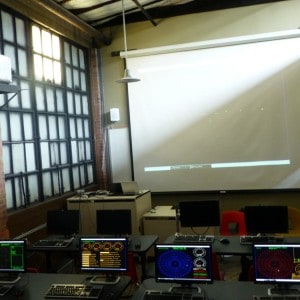 Stephen Cameron created Space Nerds is Space to work on Linux, but, as it can be run from a live Linux Mint DVD or USB drive (check out the instructions to build a live image on the project's page), and it is in fact recommended you run it like this, you should not have to install anything special on your current computer, whatever operating system you're running.
The idea is that you get several friends in the same room, set up a server that projects the main view port onto a large screen everyone can see at the same time. You then pop the live DVDs/USBs into your friends' computers and have them connect to the server. Each player gets assigned to a station (weapons, communications, engines, etc.) and they must all work together under the captain's command as a team to keep the ship alive. Watch the Gameplay section in the video below to see how this works.
If the set up of the physical gaming area in the video gives off a Battle Star Galactica CIC or USS Enterprise bridge vibe, that's exactly what Cameron was aiming for. Although the views on each of the ship's stations are reminiscent of old-school vector graphic games (and the game is way cooler because of it), the main view port renders planets, space stations and other ships in full- textured 3D. Cameron wrote code specifically to generate procedural surfaces for earth-like and gas giant planets (with and without rings), as well as for the space-faring vessels.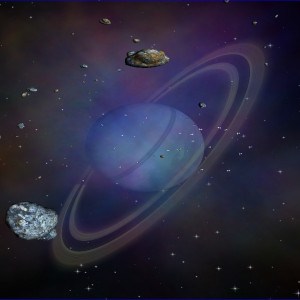 There is a special station that a game master can use to inject new objects and threats into the game. The GM can also create new scenarios using scripts written in LUA. SNiS also supports playing with or against other ships/teams on a local network or over the Internet.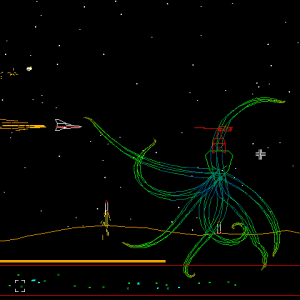 We tried SNiS locally and, although we needed to compile it for our distros, it built and run flawlessly, without the need of exotic hardware or fancy configurations on our systems. Cameron is obviously an old school programmer that believes in optimised code and simplicity.
The project has been active for some years now, but it seems not to be all that well-known. It is hard to find references to SNiS beyond some personal and very specialised blogs. This is a shame, since it has the potential to become a classic, and its dynamics and mechanics are truly brilliant, making it a must for any Free Software or Space Nerdy LAN party.
However, if you're looking for something lighter, Cameron is also the author of Word War VI, a hectic, addictive, vector-graphic, side-scrolling shooter, similar to Defender or Scramble, that literally sets the score straight between users of the vi and Emacs text editors.