VLC – The World's Media Player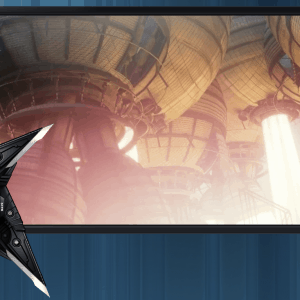 VLC is arguably the most popular of all media players. Downloaded over 1.3 billion times (yes, that's "billion" with a "b"), this free and open source player not only has excellent support for nearly every video and audio formats out there, but also let's you convert from one format to another, and stream (and receive streams) over a network.
VLC recently hit version 2.20. The latest iteration of VLC has been a long while in the making for many reasons, not least of which is that the development team wanted this version to work reliably also on the most popular mobile devices, namely Android and iOS.
Features
VLC is probably best known because it plays everything. AVIs? No problem. MP4s? Yep (it's funny because I originally typed MP$s, which is very apt). Real Video? Ticked (does anybody still use this?). Indeo Video? No idea what that is, but VLC says it'll play it, so it'll play it; and the list goes on and on.
That's just video. The list of audio formats VLC supports is equally impressive… And it plays streams in all kinds of formats, too… And videos uploaded to YouTube right there, on your desktop, no browser needed.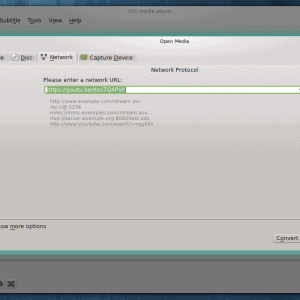 Don't believe me? Copy the the address of this YouTube video (right click and pick Copy link location). Open VLC, Click Media in the menu bar, and choose Open Location from Clipboard. The video will start streaming from YouTube.
You can also convert from one video format to another. Click on Media again and choose Convert/Save. Pick the video you want to convert (or a whole bunch of them). Pick the output file, the format you want your output file to have, and start converting.
Want to to combine both features? No problem. Click Media and then choose Convert/Save again. In the dialog, click on the Network tab and copy the address of the YouTube video you want to download. In the next dialog choose your preferred encoding, the name of the destination file and click Start. If VLC complains about the file already existing, ignore it: click Overwrite and the download and conversion will begin. When VLC is done, you'll have a nice video file waiting for you wherever you chose to save it to.
Works with Vimeo videos too.
And that's just the tip of the iceberg. We can't even start to get into all VLC's functionalities without writing an actual book. Bottom line: If you're not using VLC for your media yet, you're seriously missing out. Go give it a spin now.
New Stuff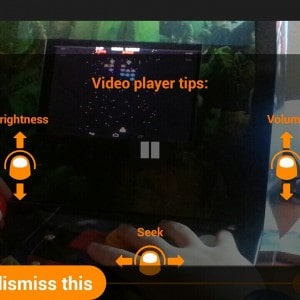 Apart from releasing versions for Android and iOS, VLC 2.20 now has better support for UltraHD video codecs, such as VP9 and H265, including encoding; it can use Digital Cinema Packages and play native movie theater formats; it also comes as a beta release for Windows Phone, Windows RT and Android TV (not that I know anybody who would want this). You can read more about the full list of new features by visiting the official release page.
Supporting VLC
VLC is free software and is currently not supported by any company. If you would like to see VLC evolving even more, you can support the developers by donating to the project.